Step 7: How To Tell If You're Compatible Sugar Daddies And Sugar Babies
Being sugar daddies and
sugar babies
is about more than just meeting hot young women and rich men. You need to be compatible! But how can you tell if you are? We've got a few tips to help you gauge whether or not you and the man you're interested in would be compatible sugar daddies and sugar babies. There's more to consider than just whether or not he has money to buy you gifts. You want to be sure that
you'll
be happy, and that you'll be able to make your sugar daddy happy as well. It's a mutually beneficial situation, so you want to be sure that the needs are met all around. These are the five things to ask yourself about your potential sugar relationship before you actually get involved.
Similar Interests
You want to make sure that you share at least a couple of interests with your potential sugar daddy. Sugar daddies and sugar babies that have nothing in common have nothing to talk about, and that makes for an incredibly boring date. You need have things to talk about and places you can go together, so if you have none of the same likes and interests then you probably aren't super compatible. Put a few tidbits into your profile about a couple of things you enjoy, or hobbies that you have, so that sugar daddies who are looking at your profile know if you can share something or not.
Sugar daddies and sugar babies
are a special kind of relationship, and while not traditional, you still need to be able to have conversations. If you can't relate or carry conversations on any of the topics that your sugar daddy is talking about, then he probably isn't the one for you.
Compatible Sugar Goals
Sugar daddies
and sugar babies are looking for very similar things most of the time, but there's a little bit more to delve into than just finances. Is he looking for someone to spoil? Are you looking to
be
spoiled? Does he want to mentor someone? Do you want to be mentored? These are just a couple of aspects to being sugar daddies and sugar babies that should be considered before the relationship starts. If you're goals in being in a sugar relationship don't match up, then it won't really be the most successful (or fulfilling!) arrangement. You need to have the conversation about what it is that each of you are looking for get out of being sugar daddies and sugar babies, and whether or not those things would work together. If you want expensive gifts like cars or houses, then this is something to make sure your sugar daddy knows, and whether or not that could happen.
You Can Communicate
Communication is a big thing, especially with sugar daddies and sugar babies. You need to be able to communicate to each other what you want and what you need. One key part of this is speaking the same language. It's an exotic idea to have foreign sugar daddies and sugar babies, but are you realistically going to be able to talk? Will you be able to convey what you want and need between each other? If not, then reconsider that sugar daddy arrangement. There's too much potential for miscommunication and unfulfilled needs just simply because the messages isn't translating the same. Try and stick with sugar daddies and sugar babies that you know you'll be able to communicate these things with, without issue.
You Can Be Together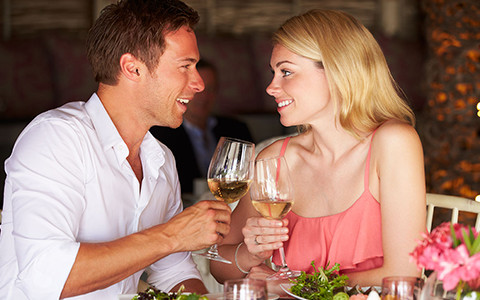 You need to realistically be able to see and spend time with your sugar daddy, so ask yourself if you'll be able to do that. If you don't live in the same city, and you don't have a way to get to him, it still might not be an issue. He'll likely send a car to pick you up when you have your dates. But if he's in another country, and not willing to pay for you to travel to him, then that doesn't seem like it would be a suitable match. Sugar daddies and sugar babies spend time together, it's a very important part of the relationship, and if you aren't in a location where that would be a possibility, then consider finding a different, geographically closer, sugar daddy. You need to be able to be available for impromptu or last minute dates with sugar daddy, and if you're too far away and can't travel, then that's not really going to be possible for you. Location is important is a lot of different things, including sugar daddies and sugar babies.
Mutual Respect
Respect is another essential aspect of being
sugar daddies and sugar babies.
You don't want a sugar daddy that doesn't respect sugar babies or talks down to you. And on the other side, he doesn't want a sugar baby that just uses him for his money and doesn't offer anything in return, like companionship or sex. You need to find yourself a sugar daddy that speaks to you respectfully, and that you respect as well. Every relationship needs to have this and it isn't exempt with sugar daddies and sugar babies. It's even more important, because you're both getting something out of the arrangement, and it needs to be amicable and pleasant. If you feel tension because your sugar daddy makes rude comments, then he doesn't respect you, and you should find another sugar daddy who does.
To find a sugar daddy that you're compatible with and to read the next step, follow: